Events
DEAL is constantly moving.
Discover our latest activities in our social channels.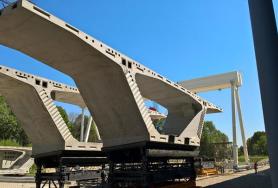 LIVE FROM CONSTRUCTION SITES - Precast Yard, Tagliamento Viaduct, A4 Motorway, Italy Huge segments for new viaducts along the Venezia-Trieste Highway. The bridge will stretch for a a length of approximately 1.5 km and the overall width will be 20.30 m with spans up to 84 m.
October 30, 2017
see post